So they thought the Capitol Police would just stand aside and let them attack Congress? If they considered being "mowed down" by the Capitol Police as a reason to not bring guns then they obviously assumed the police would be there - which in turn means they thought they could accomplish their objectives despite the police being there. If you're doing a peaceful protest you may reasonably consider the presence of cops irrelevant - if you're planning to attack someone the cops are supposed to be defending you need a way to deal with the cops.

I know many cops - I've even talked with more than one Capitol Police officer. I've never seen any sign that they had any more resistance to using force than any other cops... which begs the question of why more of these people supposedly attempting to subvert the government by force weren't fired upon? Why, for example, wasn't the guy with the bat shot? That would, as you say, constitute grounds for use of lethal force in most jurisdictions (I'm not going to pretend to know DC law). So, again, why didn't the Capitol Police make widespread use of lethal force if the grounds for it were there, they were, as in most of the pictures, heavily outnumbered, and the bulk of the mob was armed and acting violently?

As for the "evidence-less conspiracy theory that has already been debunked" please enlighten me - who debunked it? Have the majority of those present given statements that they intended violence? As for the effects we've already seen those - talk of "domestic terrorists", supposed multi-state "right wing conspiracies" planning to attack state capitals (said attacks oddly not making the news - almost as if they didn't happen), putting people on no-fly lists, and of course fences and thousands of troops deployed to DC.

Bottom line: the mob was planning violence or it wasn't. If it was, why not come prepared for violence? You *have* heard the saying "don't bring a knife to a gunfight", yes? Do you think supposed right wing fanatics haven't? I'm not saying a mob armed with civilian weaponry (and more importantly ad-hoc civilian C3I) would have succeeded, but I've seen plenty of people who talk on the internet as if they think it would. Since those are the people who supposedly came to attack Congress, why didn't they come armed? Again, did they expect the cops to just let them kidnap Congress?
I cannot get inside the mind of the rioters, but, to the extent they were thinking logically, it is pretty clear they expected to get through, and to disrupt the vote counts in favor of Biden. Think about it - why would Democrats do anything? They had already won the election! It was just a matter of letting the process follow through. The only reason to attack would be on those supporting Trump.
Not having firearms on the grounds of the US Capitol was obviously the right call - it would have precipitated a firefight. Even the sight of one rifle would have created a bloodbath. As for why the Capitol Police didn't just shoot into the crowd - well, hopefully you know the answer to that one. No cop wants to be the one that fired the first shot into the crowd on live TV, and I don't blame them.
As to refuting the general conspiracy theory that somehow ANTIFA precipitated the attack, the fact that, having tracked down hundreds of rioters via social media and journalists' photos, every single person identified has been a true-red Trump supporter. The FBI has made a lot of arrests, but not one of an ANTIFA mole. So unless there is evidence, it is just a conspiracy theory. Besides - what were the "necessary emergency actions" and "temporary restrictions"? All it did was slow down the vote count by a few hours, but no laws have been passed, nor executive actions repressing the right to redress the government, or to protest.
A bunch of true-believers were encouraged to go for a hail-Mary by Trump (and Q-Anon), but it just didn't work the way they thought it would. It was a crowd that that got worked up, and they bought the lie. Many of them are still pretty upset Trump didn't pardon them. Oops.
As for kidnapping - these guys weren't a threat,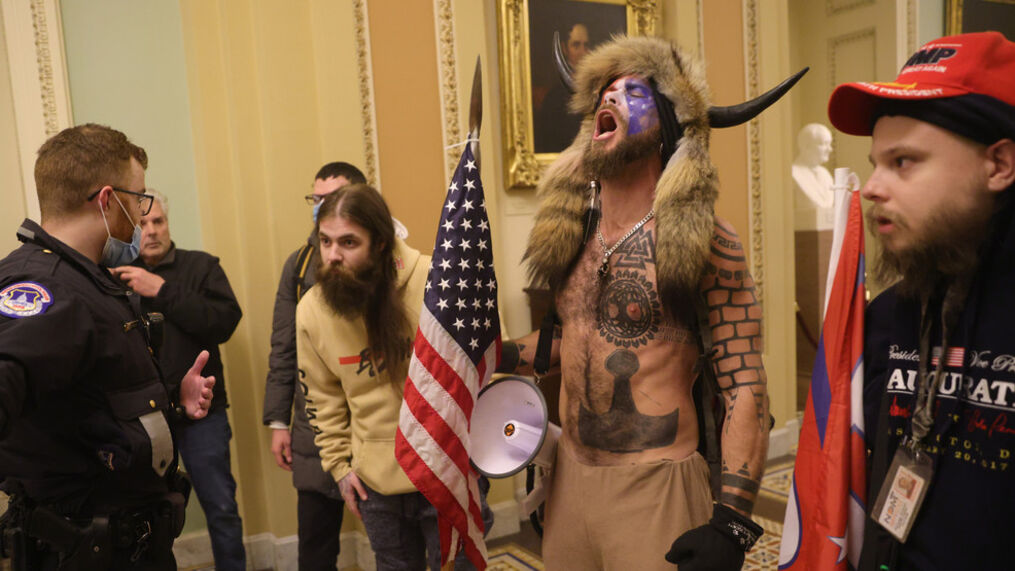 but I wonder what this guy's plan was?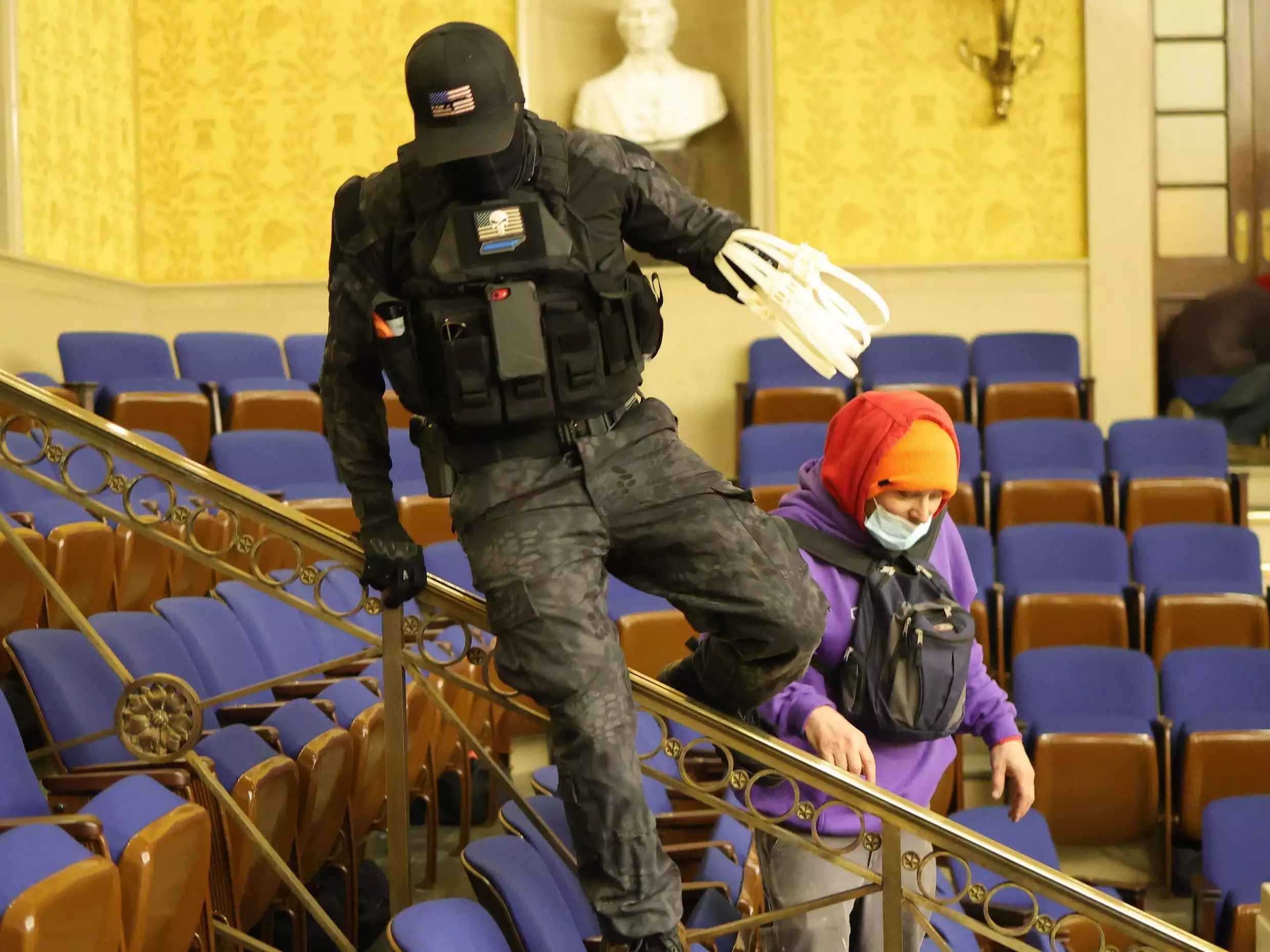 Last edited: