As promised, biden is ready restrict our rights by implementing gun control.
This was one of top things he campaigned on. I haven't noticed any of his supporters on here celebrating this yet. Here is their opportunity.
On Sunday, President Biden used the three-year anniversary of the criminal attack in Parkland, Florida to call "on Congress to enact commonsense gun law reforms, including requiring background checks on all gun sales, banning assault weapons and high-capacity magazines, and eliminating immunity...
www.nraila.org
Three years ago today, a lone gunman took the lives of 14 students and three educators at Marjory Stoneman Douglas High School in Parkland, Florida. In seconds, the lives of dozens of families, and the life of an American community, were changed forever. For three years now, the Parkland...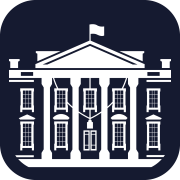 www.whitehouse.gov
Quote from February 14th statement:
"I am calling on Congress to enact commonsense gun law reforms, including requiring background checks on all gun sales, banning assault weapons and high-capacity magazines, and eliminating immunity for gun manufacturers who knowingly put weapons of war on our streets"